Slightly late with a statement of payment.
 Payoneer withdrawal method added
Currently, MEGA has added a Payoneer withdrawal gateway so that publishers can be more flexible in receiving money. If you have any questions, please contact the facilitator.
Payeer fee reduction from 1/10/2020
Starting from October 1, 2020,MEGAwill reduce the fee for payment via Payeer gateway, namely from 10% to 8% fee. We hope you continue to support and accompanyMEGA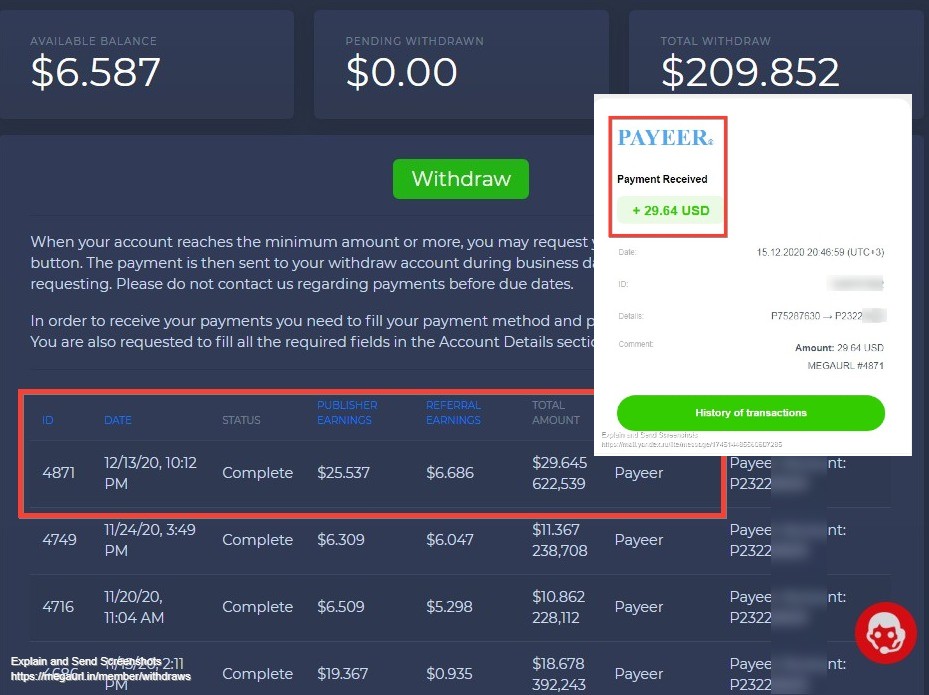 Announcements
 12/16/20, 5:29 AM Ad buyer demand increased at the end of the year, CPM increased !
Advertising demand will start to increase strongly at the end of the year, so the CPM rate will also increase strongly, publishers should increase traffic to receive this great rate.